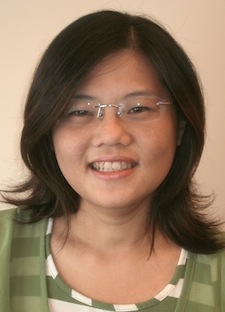 Therapy with OH Cards in Malaysia
I came to know about OH cards through the distributor in Malaysia, Nicole Chen. The OH publisher, Moritz Egetmeyer, came to this part of the world to run an OH workshop and I was one of the participants.
I am a licensed counsellor in my country and have been using OH Cards to draw out unconscious material from my clients in a very quick way. For clients who are talkative, I have been using OH Cards to contain our session to the cards; for the quiet clients, the cards are used to facilitate discussion.
Prior to October of this year, I was also a lecturer at one of the private universities here. Occasionally, I also conduct training and workshops using the cards. I especially like to use the cards for self-discovery activities and to help members on a team to get to know each other.
The OH Cards have never failed me. Regardless of who I use the cards with, how I use them, or the age of the person, the cards always bring up the subconscious. I really like this non-threatening approach for bringing up the deepest stuff that they would not be sharing otherwise.
The more I use the cards with my clients, the more confident I am that the cards will speak to them. I just have to trust the process, trust that the cards are a tool to bring out the unconscious in the people I work with. The meaning they put to the cards is always very timely and relevant for them at the moment.
When I run a workshop, training, or lecture, I use OH Cards as a way to set goals for the participants. I first ask them to look at a picture and word card they have randomly picked and ask them, "What do you see?" and "How do you feel?" I then transition and ask them, "How does that apply to what you most want to get out of this workshop/training/class today?"
In therapy sessions, I tend to use the cards at the end of the session as a form of closure so the client can reflect and act upon the cards after the session. I like to combine ECCO cards with the Original OH deck's word cards. I ask the client to look at the cards they drew and think about one thing they can do for themselves or for their loved one this week. I may also ask them to continue to reflect on the cards they've drawn, depending on the issues they are facing.
Pei Li Yeo has been a registered and licensed counsellor in Malaysia for ten years. As a therapist, her greatest joy is seeing people experience a breakthrough in their stuckness and seeing conflicted family members reconcile and reconnect.