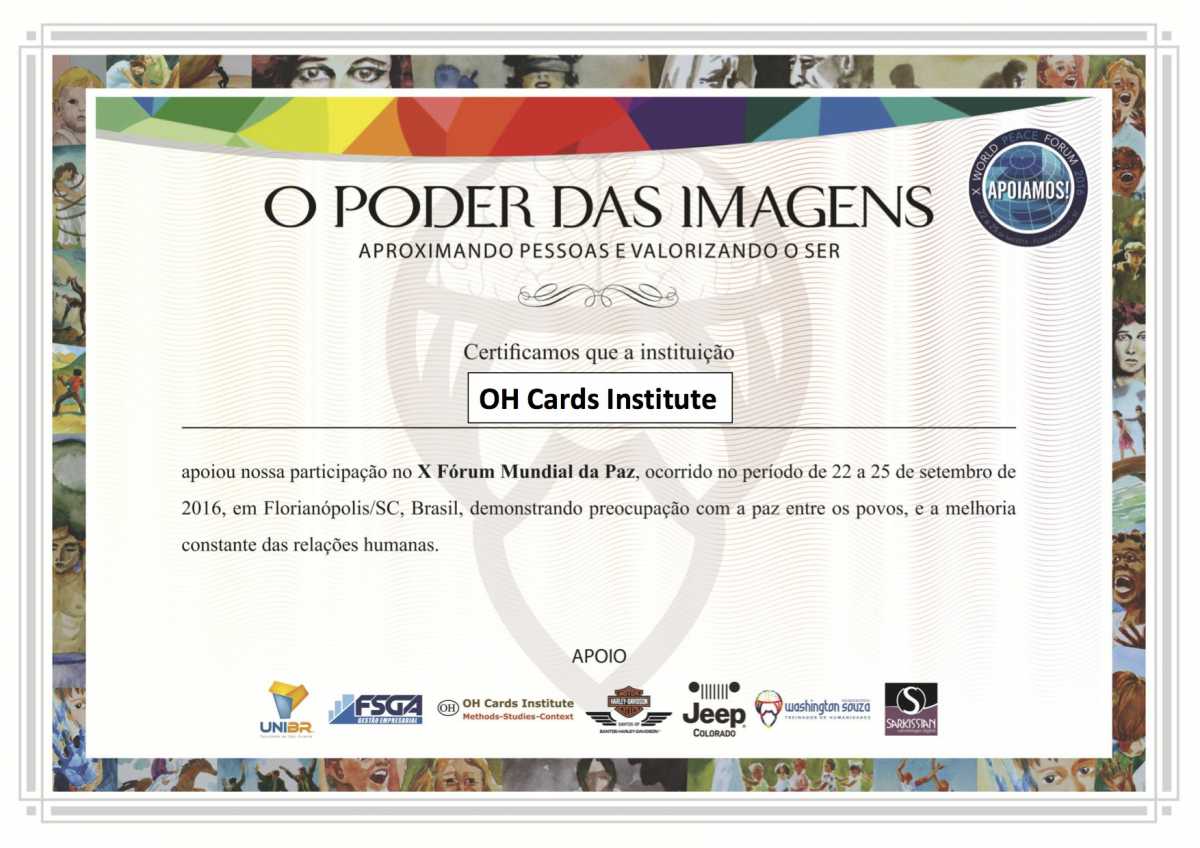 OH Cards at the World Forum of Peace
Washington Souza Neuroscientist
São Paulo, Brasilien
Washington Souza sent us this certificate recognizing OH Cards for supporting "The Power of Images" at the X World Forum of Peace, which took place in Brazil in September 2016:
Here's a translation of the Portuguese on the certificate:
The Power of the Images: Approaching People and Valuing the Being
Certifies that the institution OH Cards Institute supported our participation in the X World Forum of Peace, happened in the period from September 22th to the 25th, 2016 in Florianópolis/SC, Brazil. showing concern on peace among people and the constant improvement in human relationship.
Washington Souza appeared on the OH Cards Institute website last year with his video The Power of Images and the Mysteries of the Self (also in Portuguese).