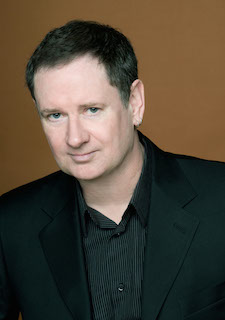 Hypnotist Mike Mandel and OH Cards
I can't remember how I found out about OH Cards. It was in 1990 though, when I purchased them. I was heading to Australia for the first time, for three weeks, and was undergoing a lot of stress that I couldn't account for. I used the ORIGINAL OH Cards to explore what was going on with me, and the picture was a pair of scissors and the word was "Separation." Instantly, I realized that I hadn't ever been separated from my wife for more than a day or two, and it all made sense.
I use MYTHOS more than the ORIGINAL OH deck these days. My hypnosis students utilize them to craft metaphors and to activate the right brain and the unconscious mind. I have had great results using them to stimulate creativity as well.
With either deck, I believe relaxation is key. Also, a sense of anticipation where one expects to get an answer to the question. Relaxation affords a sense of reverie, and anticipation implies that the card selected will be the correct one. There can by no searching for one that seems to fit, which only directs us down the usual neural pathways.
With ORIGINAL OH or MYTHOS, the results can be startling, to say the least.
I will continue to recommend them to my international students.
Mike Mandel is a widely regarded hypnotist, an award-winning entertainer, a qualified neurolinguistic programming (NLP) trainer, and much more.